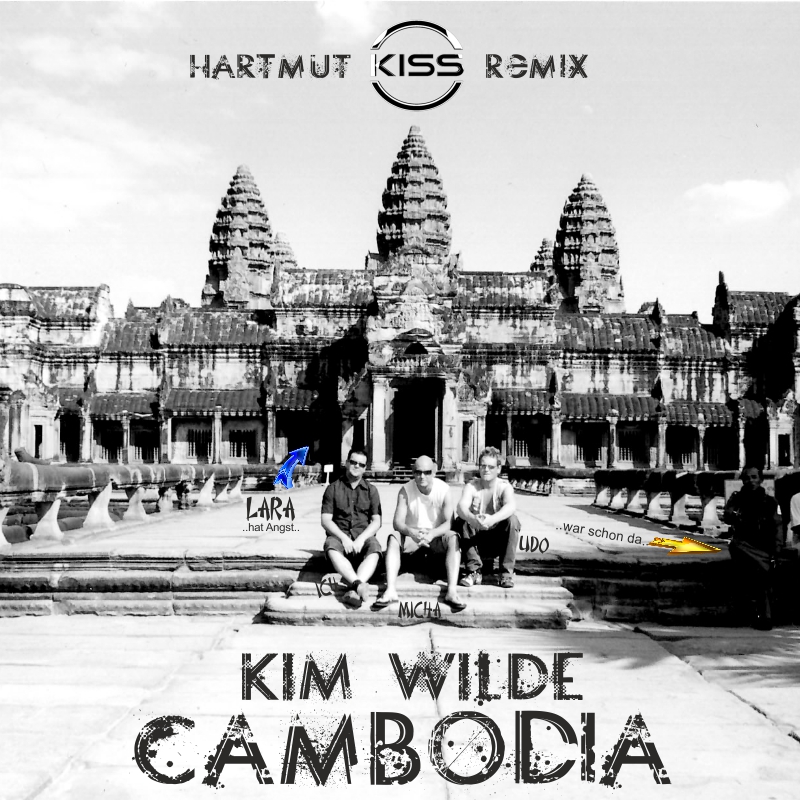 Hartmut Kiss
DJ Hartmut Kiss
to put in only one musical drawer is almost impossible. 2 decades filled with tapes, CD's, vinyl, wave files, mp3's, were too many wonderful routes. How to decide which direction would be doing wrong ?! The collected countless hours House, Electro, Techno, Progressive, Indie, Rock, Classic..whatever..
in his head have long since merged into a single melody. A common rhythm. One story. This story he could tell both nationally and internationally as countless gigs.
SonneMondSterne, SputnikSpringBreak, AirbeatOne or SummerSpirit were his stages. His DJ consoles were in Berlin, Leipzig, Dresden, Amsterdam, Bali or Sao Paul.
that's all is not important. Important is only this one thing:
Hartmut has its own story not yet finished .. the final chapter is still pending..:)
Producer Hartmut Kiss (Definition Records)
had a really hard life. He had to repress DJ Kiss first. Only then was space and time for their own productions.That is the reason for some very big production breaks.
When the battle was won was produced, making music and also published. After the first nationwide success as DJ Kiss was a pause of 10 years (!!) without any own Productions. Then the DJ had a weakness. The Producer published an album and 2 EPs. This Prduktionen celebrated international successes. conquered DJ Sets & playlists. What happened afterwards you know ..;) another break;)
But this is coming to an end. A second album is in the works and some EPs anticipating their chance. Here this new time out was not really true. A small army of edits and remixes for his own gigs were tinkered. Responsible for many of these edits are some damn good soundtrack. (Movies & TV shows). Some official remixes were also produced and are currently in work ..
PS: the next break is exposed ..;)
Hartmut Kiss - The Podcast
After exploring many podcasts Hartmut was a bit sad. No matter who, no matter where .. his own favorite tracks could not be found or could be heard together.
The club was also difficult to implement .. the favorite music of a DJ's is is not the customary Dancefloor - Killer - Stuff;)
Of course, not every DJ explain the Rest of this World his musical taste. But an own podcast was an exciting idea. Could answer questions.
And of course help like-minded music lovers to find.
The podcast by Hartmut Kiss includes about 80% the same acts and artists that rock with their productions clubs, festivals and parties worldwide.
All these musicians have but to tell more. Maybe a little quieter, calmer & smoother reveal these tracks far more about the artist than the Club Stuff.
These tracks searches, finds and interweave Hartmut in his podcast.
A slow but steady growing number of subscribers and listeners have long since answered the first question asked:
There are actually a few more who share his own love för music. Boundaries, language barriers, political ethos or religion are meaningless here :)
PS: the end of 2012 was one of many mixes & sets of Hartmut Kiss almost 3 weeks at # 2 on the Top 100 / Beatport Mixes